Home Page
The updated Naxtel Plus is now more convenient to use. The tariff and status of the number can be seen on the "Home Page".
By going to the "Increase your balance" section, you can easily top up your balance, and use other services by moving that section left and right.

You will see the amounts in your account and the number of active periods in the middle part.

In your account, you may manage your minutes, internet, and SMS packages using the circles at the bottom. By touching these circles, you can get more information about your active package.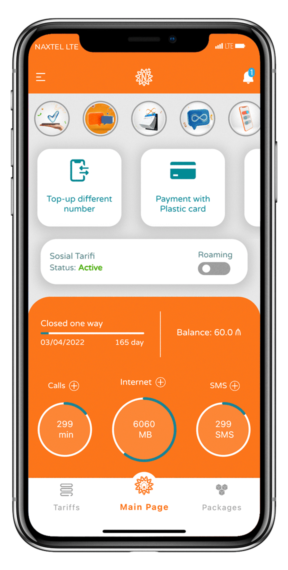 Number management
Go to the "Number Management" section in the top left menu to see and manage your account's numbers. In the "Add a new number" option, you can also add one or more numbers to your account.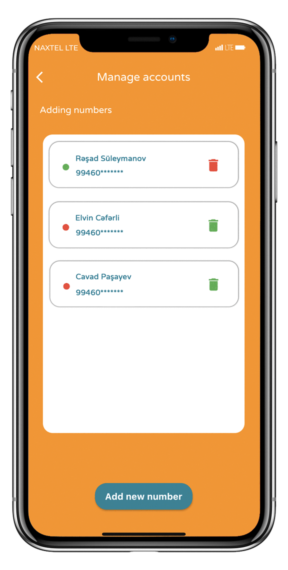 Number search
Enter the number you want to get in the "Number Search" area to find out its suitability and price for sale.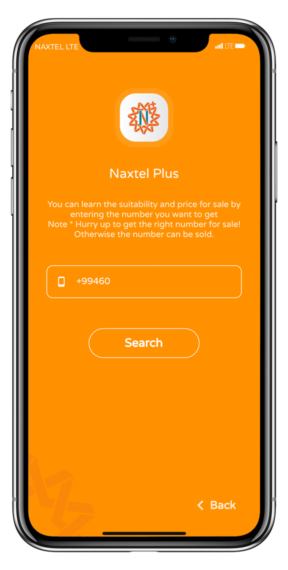 Tariff
In this section, you can learn more about the Tariffs and connect quickly by selecting a tariff that meets your needs.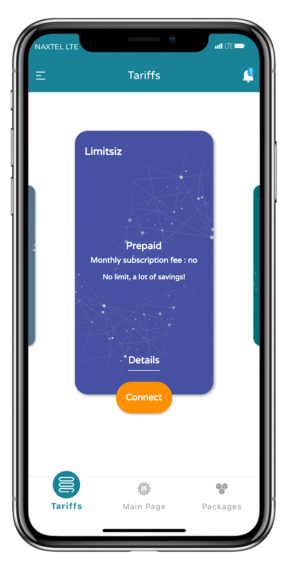 Packages
In this part, you may learn more about the call and internet packages, as well as select and activate the one that best meets your needs.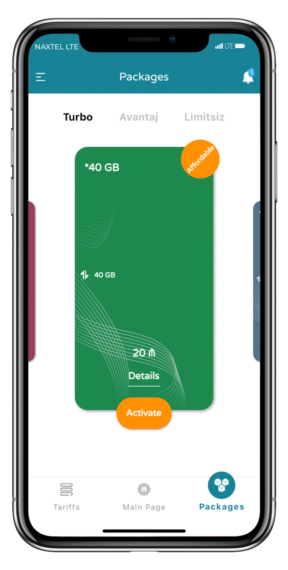 Top left menu
Other features of the application are located in the "Top left menu".
In the "Service Points" section, you can see the cities and areas where Naxtel Sales and Service Centers are located.
From the "Roaming" section, you can get more information about the countries and tariffs of roaming services.
By going to the "Live Chat" section, you can send your questions and recommendations straight to the Call Center operators. 
Detailed information on new and current campaigns is available in the "Campaigns" section of the menu at the top left.