Naxtel's mobile sales team regularly carries out sales and services in the districts and villages of the Nakhchivan Autonomous Republic. During mobile sales, subscribers are offered a "1 + 1" number campaign. As part of the campaign, regardless of the cost, the subscriber who receives a Naxtel number is given a number 2 by us.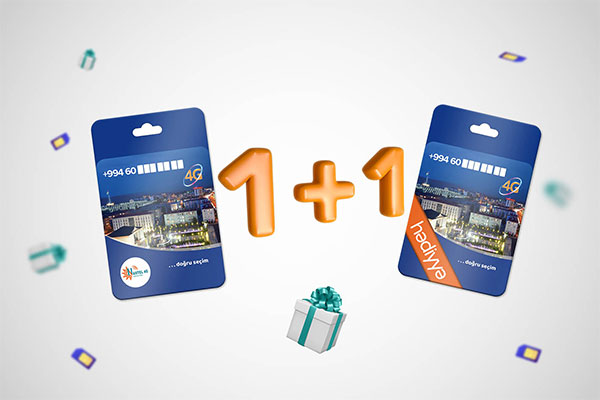 Notes
As part of the 1 + 1 number campaign, the gift number can be issued only in the name of the person who received the number.
In mobile sales, half of the value of the number is given to the balance. There are no funds in the balance of the number presented as a gift within the 1 + 1 campaign. The subscriber can add money to his account whenever he wants.