Sale of 4G Mifi devices on credit
Naxtel sells HUAWEI Mobile Wi-Fi devices on economic credit terms. You can get the portable device that many users use at the same time from the Naxtel Customer Service Center in Nakhchivan.
Credit terms:
HUAWEI Mobile Wi-Fi devices are available on a 6-month loan with a 25 manat monthly payment. In addition, 20 GB of the internet will be free in the first month and 10 GB over the next 5 months.
Required documents:
1. Identity card
2. Certificate of employment (must indicate work experience and salary)
3. A guarantor and his identity card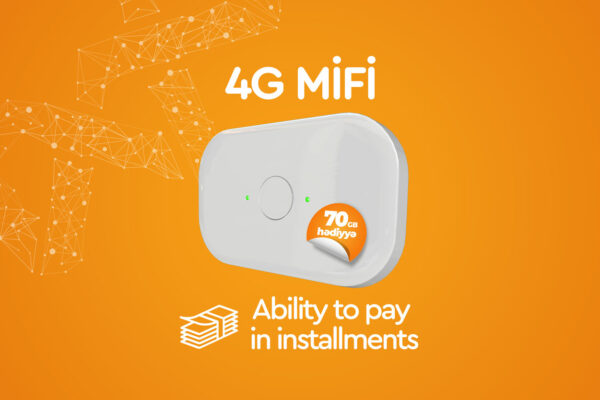 Notes
The bonuses are only available for 30 days and only within the Autonomous Republic.

The validity period of the bonuses offered when selling a 4G Mi-Fi device on credit is calculated from the date of the loan.

The extra internet traffic is granted based on the loan date if the next month's loan payment is made before the loan date.